EcoStar Launches new inverter AC in 2022. You heard that right; one of the most loved appliance brands of Pakistan, EcoStar has launched an entirely new series of inverter air conditioners. What is even better is that DWP is here to provide you with these incredible air conditioners through its counters. 
DWP- Bringing you the Best
DWP has dedicated itself to selecting the best appliances in Pakistan. Put your finger on any Ecostar air conditioner and it will be delivered to your doorstep. We do not just select these brands on a random basis; a great deal of market research goes into scrutinizing and selecting these products. From air conditioners, air purifiers, and LEDs to small appliances, we are a one-stop shop for all exceptional appliances which have no match and which can be yours at much more affordable prices compared to other brands.
The Inverter Series that has Taken Over Pakistan
Ever-rising mercury and high humidity are two of the most prominent features of Pakistani summers. Spreading over almost six months, the long summer season of our hot provinces can seem never-ending. As if that was not enough, we are facing rising inflation in the form of higher energy prices.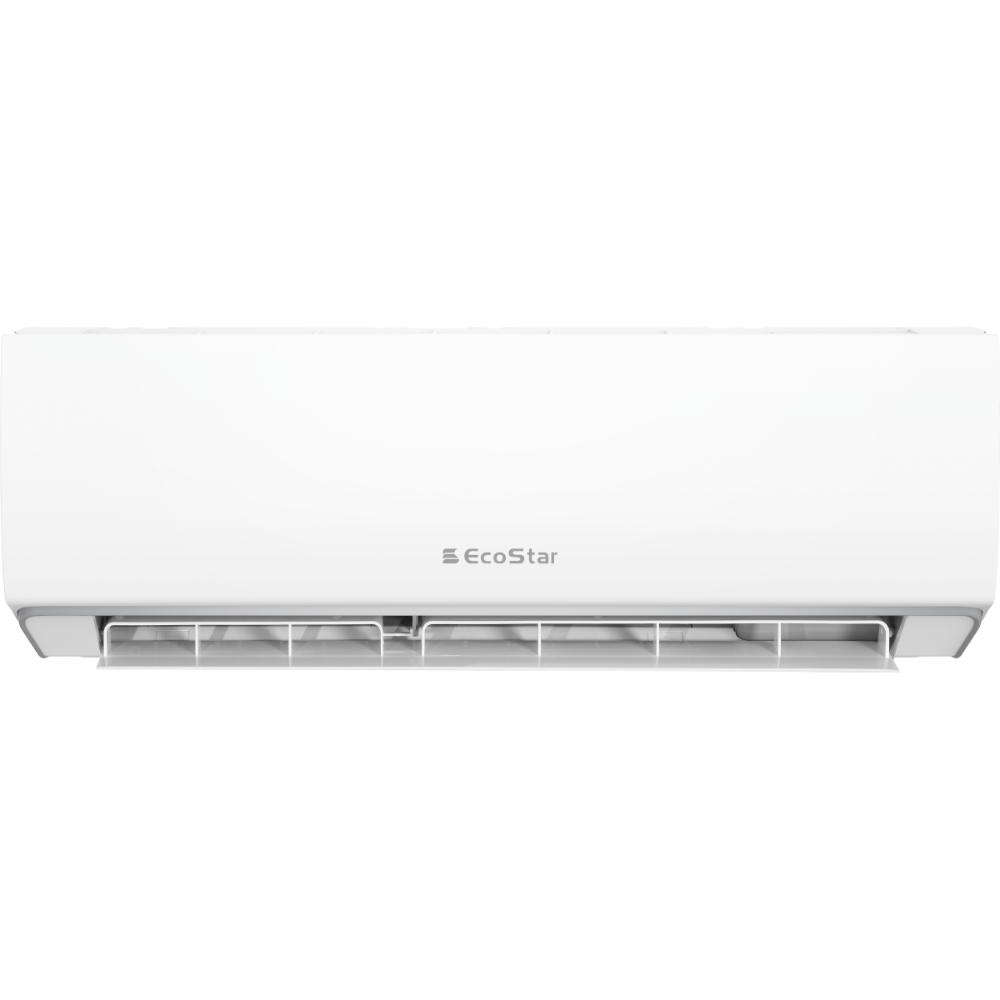 EcoStar realizes these problems and has launched its new range of inverter air conditioners. Every inverter air conditioner is equipped with the latest energy-saving technology that allows you to save your energy bills. Both the Emperor and Duke Series have a four-star rating. They use an eco-friendly cooling gas that is considerably cheaper than other coolants. Armed with 4D Airflow technology, EcoStar inverter AC has a powerful air throw that can reach all corners of your room. Its rapid cooling and heating feature allows operation at even 65 Hz. The AI sensor system permits precise detection of external temperature, enabling the unit to save more energy. The inverter AC price of EcoStar variants is highly competitive compared to market prices. Let us look at some of the variants being offered by EcoStar in 2022.
EcoStar 2 Ton inverter AC
When buying an air conditioner, you must consider important factors that influence the cooling/heating of a property. These include the capacity of the AC unit, the room area, the number of people who use the room, the climate of your area, and the floor you live on.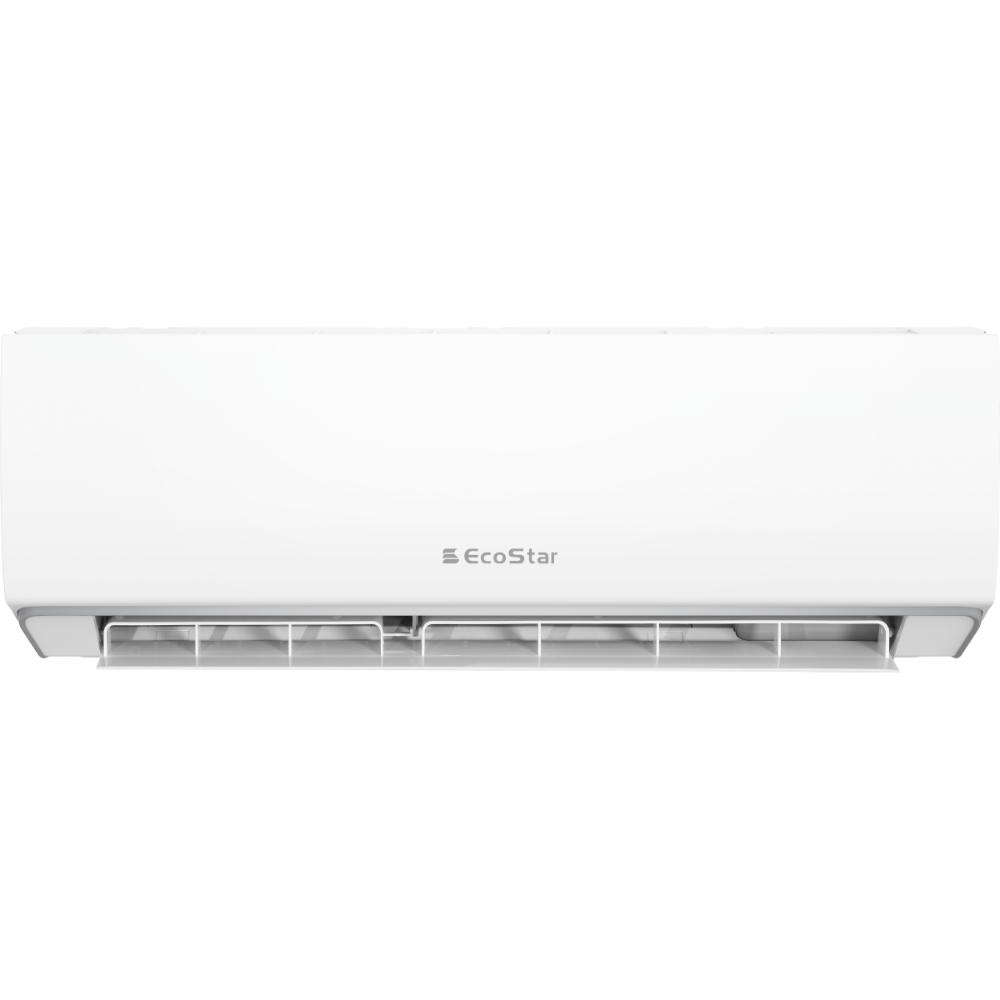 The EcoStar  2 Ton Inverter AC is a powerful machine. It delivers a whopping 24 thousand BTUs per hour. It can conveniently cool a room measuring 400 m2, which implies that you can install it in large size rooms and enjoy a cool breeze in the summers and a warm indoors during the winters. This 2 ton inverter ac is especially useful if you live in a multi-storey building and your apartment is on the upper floor. This unit can also be effective for medium size commercial properties such as retail stores, offices, storage rooms, wedding halls, etc. The 2.0 ton AC price of this EcoStar wonder is Rs.142,900. Compare that to the prices of other brands and the EcoStar 2 ton AC will rise above all of them as the best deal.
EcoStar AC 1.5 Ton Inverter 
For rooms with an area of 250 m2, the best size AC is a 1.5 ton inverter. The effectiveness of cooling and heating is even better if the AC unit is manufactured by EcoStar. The inverter can start cooling/heating at even 65 Hz and deliver a powerful airflow for uniform cooling throughout the length and breadth of your room. 
The EcoStar AC 1.5 ton is highly effective in medium to large size areas even if the property is located on the top floor. The self-cleaning evaporator keeps your inverter in top-notch condition and reduces the pressure on the compressor. The capacity and the performance of the EcoStar 1.5 ton Inverter AC is sufficient to be used for both domestic and medium size commercial properties including classrooms, hospital rooms, waiting areas, etc. The AC 1.5 ton price is Rs. 105,000, offering incredible value for money and considerably more affordable than other brands.
Ecostar 1 Ton Inverter
The EcoStar 1 ton inverter AC is ideal for areas up to 150 m2 including small bedrooms. The 1 ton AC price of EcoStar is Rs. 86,500. This extraordinary inverter can provide you with ultimate comfort during all types of weather. The unit is compact but packs a punch. The energy consumption is incredibly low and the unit will be very kind to your pocket. Just like the rest of the units in its series, this four-star unit utilizes R32, which contributes less to global warming than all other known AC gasses.
The Ecostar 1 ton inverter ergonomic and signature labyrinth design protects its internal assembly from water, short-circuiting, and dust. The gold fin condenser and evaporator, which is a common feature of all our inverters enable highly efficient cooling. All inverter ACs in this series are equipped with multi-health filters that reduce indoor pollution and provide you with a much safer environment to breathe in.
Conclusion
People often claim that the air conditioner they have brought is not working properly. However, the problem lies mostly in the decision-making process than in the AC unit itself. EcoStar offers high-performance AC inverter units with a range of options and varying prices so that every household or office can benefit from these products. These units are WiFi compatible and you can control all their features with your smartphone. EcoStar air conditioners offer features like multi-health filters, modern design, low voltage operation, and many more. Check out the entire range of EcoStar inverter air conditioners on DWP's home page and order online. We offer quick delivery to your doorstep and installation services so that you can start enjoying your EcoStar inverter AC right away.