We, Ecostar at DWP Home, are pushing, by all means, to provide you with facilities related to electronics in the comfort zone of your house. With the increase in demand for LED TVs, we are introducing Android LED TVs. These smart TVs have been designed to enhance your screen experience by adding certain features. Improved frame with borders and extra slim appearance catches the eye at once. Moreover, new features include internet access control for you. Because of this, you will not be bound to watch on-air streams. Rather you can watch and enjoy anything of your choice. As far as price is concerned, LED TV prices in Pakistan range from about Rs. 35,000 to Rs. 300,000. 
However, DWP Home by EcoStar is offering the LED TV price of Rs. 26,900 to Rs. 274,900. Smart TV price in Pakistan or anywhere else depends on its different features such as variant type, size, internet access, design texture and overall quality. 
Ecostar LED TV 65 inches
The most admired variant in all android LED TV range is the 65-inch TV. It has the best display quality with a resolution of 4k which is the highest for domestic use till now. Their power consumption is low which ultimately puts a check on your pocket too. The best resolution graphics give you splendid visual satisfaction and make your leisure time more enjoyable. It is also equipped with the facility of Wi-Fi and internet access. Furthermore, it has a Bluetooth feature as well. This will allow you to transfer and share your media files and programs as per choice. Besides, audio quality is also premium in accordance with the video quality. 
Smart TV prices in the market are increasing due to a sudden shift in the lifestyles of people in Pakistan. Most smart TV manufacturers are taking advantage of this. Whereas, EcoStar at DWP Home is offering the best-led TV in Pakistan for only Rs. 165,000.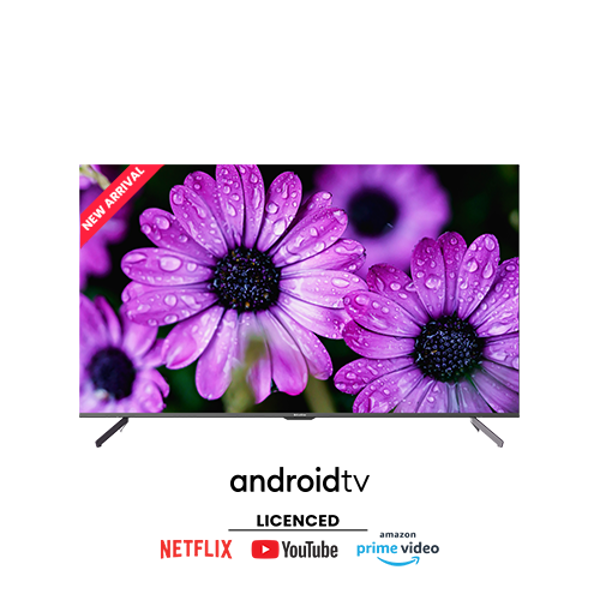 Android LED TV 50 inches
Next to the 65-inch TV is another best-LED TV in Pakistan by EcoStar is the 50-inch LED TV. This is what makes other brands lag a bit behind EcoStar. Because this LED TV has many premium features at quite a reasonable price. It has high storage capacity and optimum memory access. Due to this it performs very well and makes your experience great. It has also a 4k resolution and Wi-Fi feature. Moreover, internet access and an already installed Google Play store will enable you to install your wish list. To facilitate you more, USB ports are also there. As the LED price in Pakistan is rising it is a golden opportunity to buy an amazing LED TV from EcoStar for a price of Rs. 93,900. They have the most appropriate android LED TV prices in Pakistan.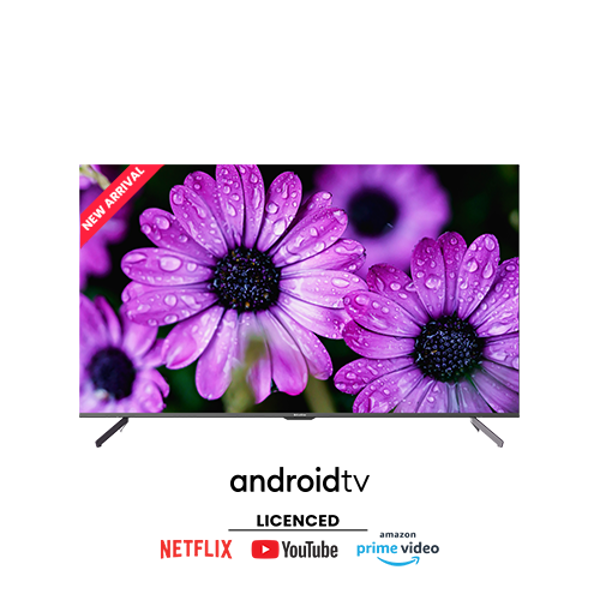 EcoStar Android LED TV 40 inches
In Pakistan, most of the population has an average budget for living. So, EcoStar put every customer on the priority list. This is here to introduce you to a 40-inch LED TV. DWP Home considers this LED TV as our present from EcoStar to its low budget customers. So that none of the customers are left behind from enjoying the best quality screen experience. Slim appearance and glossy texture add beauty to its vicinity as well. It has the best graphics quality with equally good audio technology. Other features are the same as for any bigger LED TV such as internet access, Google play store, USB ports, browsing facility etc. So, according to the stats for LED TV price in Pakistan 2022, EcoStar at DWP Home is offering a 40-inch LED TV for Rs. 55,900. This is affordable as compared to another 40-inch LED TV price in Pakistan.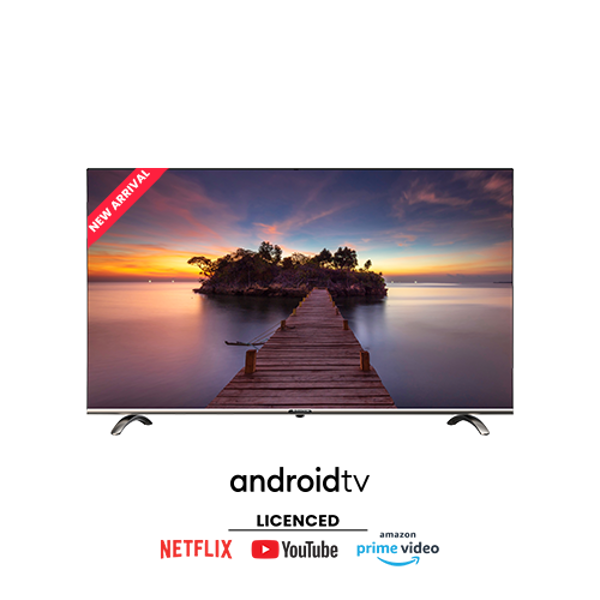 Android LED TV 32 inches
The metaphor for a 32 inch LED TV by EcoStar is a small firecracker with a big explosion. It has many features in a small design. These features include best quality audio and video graphics, USB ports and another input alternative are HDMI to allow you to enjoy desired media programs. Small rooms and spaces should have a small LED TV for an attractive appearance as a whole. If you wish to get the best smart LED TV price in Pakistan, visit DWP Home. EcoStar LED 32-inch price in Pakistan is about Rs. 26,900 only.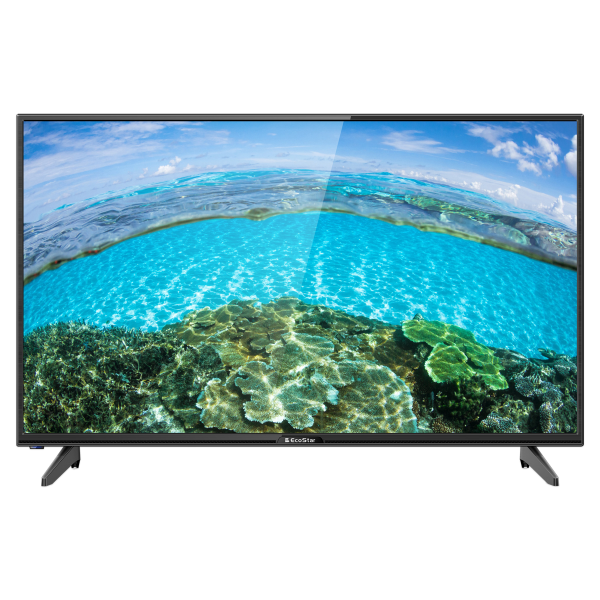 Other Android LED TV
Apart from the above given LED TVs, EcoStar has also a 75-inch LED TV, 55-inch LED TV, 43-inch LED TV, 42-inch LED TV and 39-inch LED TV with 4k resolution. 75" and 55" LED TVs have HDR with smart functions including web browsing, YouTube, Netflix, etc. Price of EcoStar 75" Android UHD TV is Rs. 274,900 whereas Rs. 105,000 is the price of the EcoStar 55" Android UHD TV. 43", 42" and 39" LED TV prices are 71,990, 49,900 and 41,500 PKR respectively.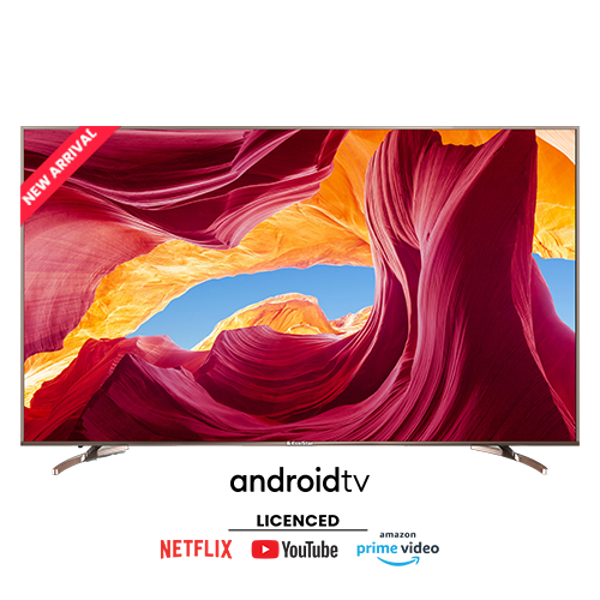 Conclusion
DWP Home presents EcoStar as its best-LED TV producer. EcoStar has been providing premium services to people for more than a decade. It is proof of their endless efforts that they have managed the success and good name. These efforts include the use of the best technology for both audio and video graphics. The high resolution and slim size fit the needs of the customers. Every aspect of premium product manufacturing is above the mark of excellence. The customer's feedback shows that they also feel the efforts through their great experience with these products.