While so many people are stressing over their budget in such a situation of inflation in the country, Ecostar has been providing ease and bringing pocket-friendly TV for you. Therefore, if you are planning on replacing your old LED TV with a new smart LED TV, then it is high time to go for it! Treat yourself with a better screen this new year with the best range of smart LED tv by Ecostar.
There are many factors to consider when choosing the best Android LED TV for you. Some important things to think about include the size and resolution of the screen, the quality of the picture and sound, the available features and connectivity options, and the brand and price. To help you make a decision, it might be helpful to read reviews and compare different models to see which one meets your needs and budget.
32" LED TV Prices
A 32-inch LED TV is a type of television that uses a liquid crystal display (LCD) to produce an image. It is called an "LED" TV because it uses light-emitting diodes (LEDs) to backlight the display, rather than the cold cathode fluorescent lamps (CCFLs) used in traditional LCD TVs. LED TVs are known for their energy efficiency, thin design, and high picture quality. They are available in a range of prices and can be used for a variety of purposes, including watching TV shows, movies, and sporting events, as well as playing video games and streaming online content.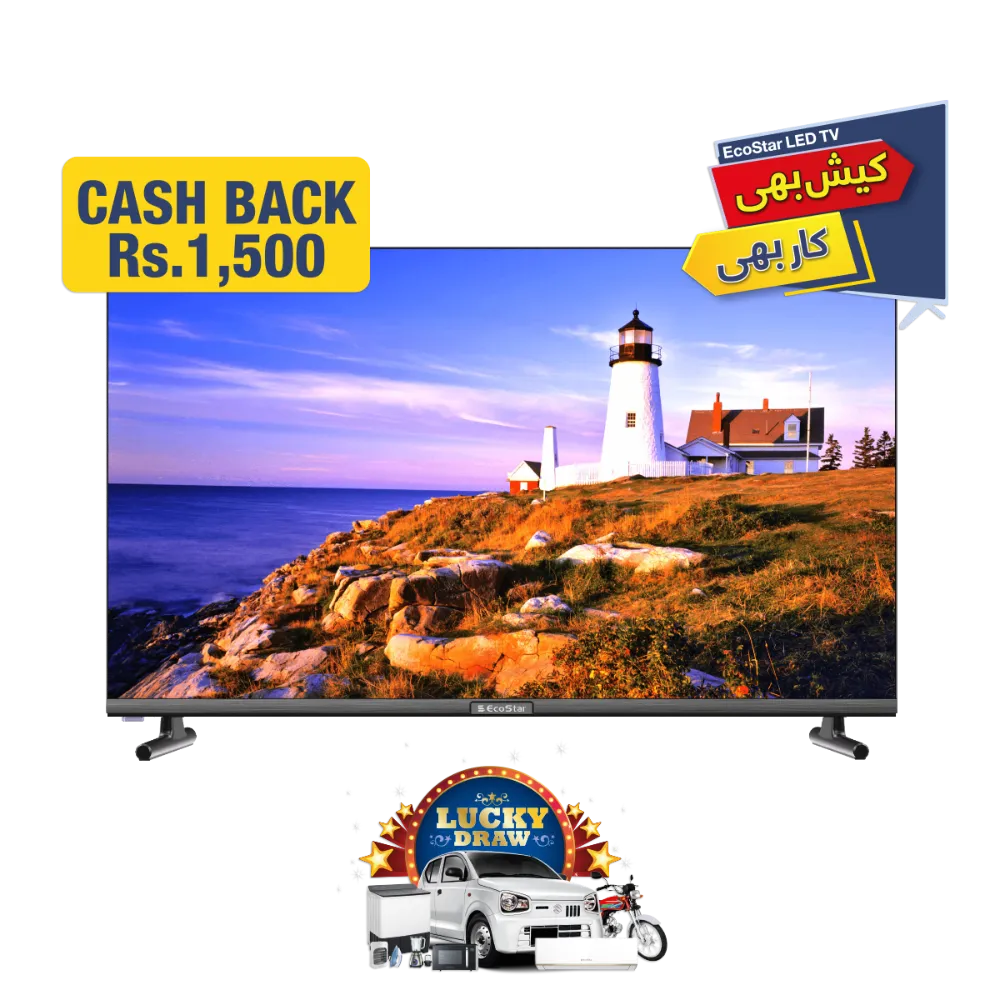 Ecostar is offering exclusive discount on the original prices of 32" LED TV. The prices of LED TV's after the special discount are as follow:
     

EcoStar 32″ LED HD Frameless TV – Price: 29,300/-

     

EcoStar 32″ LED HD Frameless TV Miracast – price: 30,300/-

     

Ecostar 32″ Android 11.0 HD TV – Price: 38,990/-

     

EcoStar 32″ Smart LED Frameless TV – Price: 37,990/-
Visit our website right now and get these LED TV's at such exciting prices.
Characteristics of the best LED TVs:
Many features are available on Ecostar LED TV's.  These features are installed after a keen observation of consumer behavior and needs. The top features are as follows:
High resolution: Look for a TV with at least 1080p resolution, or even better, 4K or 8K resolution for ultra-sharp picture quality.
High dynamic range (HDR): HDR technology can significantly improve the contrast and color depth of the picture, making for a more lifelike and immersive viewing experience.
Wide viewing angles: If you'll be watching TV from different parts of the room, look for a model with wide viewing angles so that the picture looks good no matter where you're sitting.
Smart TV functionality: Many LED TVs come with built-in smart functionality, which allows you to stream online content and access a variety of apps directly from the TV.
Connectivity options: Consider the types of devices you will be connecting to your TV and make sure the TV has the appropriate ports (e.g., HDMI, USB, etc.).
Audio quality: Look for a TV with good built-in speakers or consider purchasing a separate sound system to enhance the audio experience.
Energy efficiency: If you're concerned about energy consumption, look for an LED TV with an Energy Star rating, which indicates that it meets strict energy efficiency guidelines.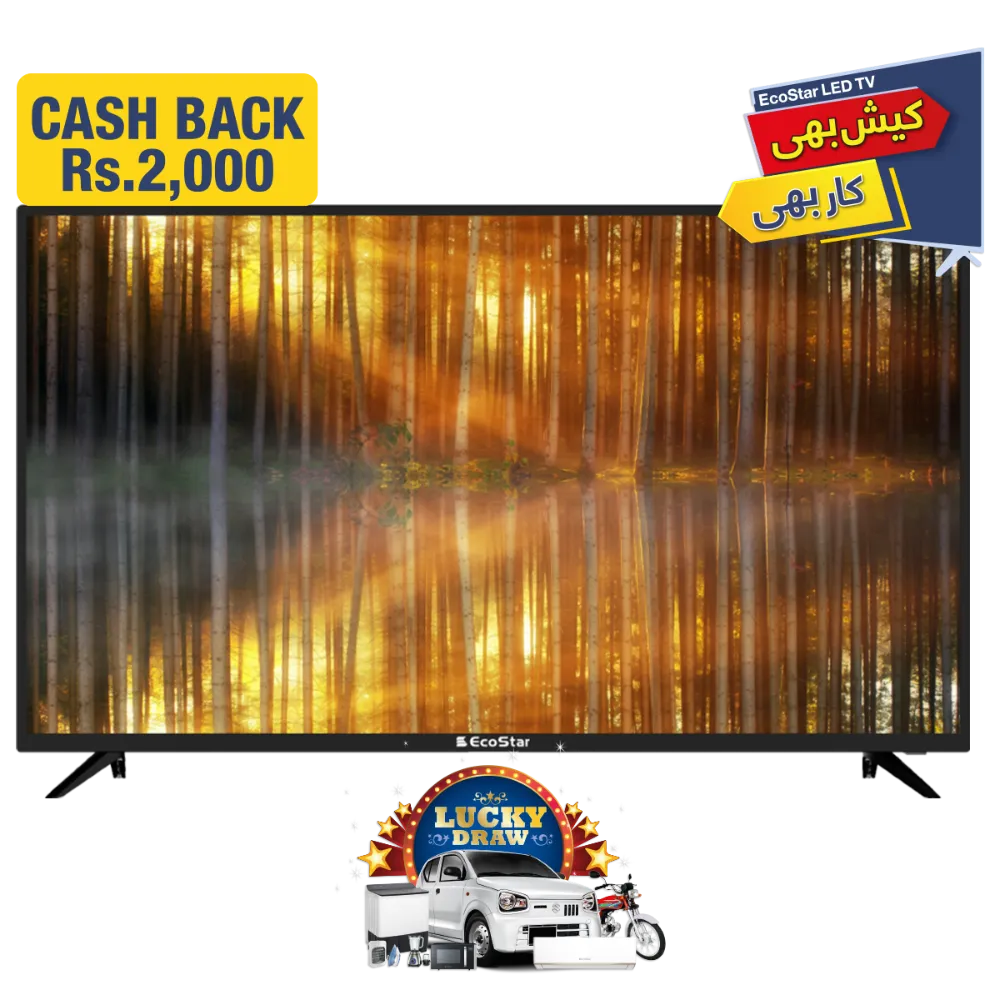 Benefits of having a smart LED TV
A smart LED TV is a television that is equipped with internet connectivity and built-in software, which allows it to access a range of online content and features. Some of the benefits of a smart LED TV include:
Access to streaming services: With a smart LED TV, you can access a wide range of streaming services, such as Netflix, Hulu, Amazon Prime, and more, directly from your TV. This means you do not need to connect a separate streaming device, such as a Roku or Chromecast.
Connectivity with other compatible devices: A smart LED TV can connect to the internet via a wired Ethernet connection or wirelessly via Wi-Fi. This allows you to access online content, such as streaming services and web-based apps, as well as connect to other devices, like smartphones and tablets.
User-friendly interface: Smart LED TVs typically come with a user-friendly interface, making it easy to find and access the content you want. Many smart TVs also come with a voice-activated remote, which allows you to use your voice to search for content or control the TV.
Energy efficiency: Smart LED TVs are typically more energy efficient than traditional TVs, as they use LEDs for backlighting instead of CCFLs. This can help reduce your energy usage and save you money on your monthly energy bills.
Multitasking: Some smart TVs allow you to multitask, meaning you can watch TV while using other features, such as browsing the internet or checking your email.
Upgradability: Many smart TVs can be upgraded with new software and features, which means you can enjoy the latest technology and stay up-to-date with the latest online content.
Ecostar LED TV's – Your best choice!
Ecostar is a Pakistani electronics company that produces a range of LED TVs. Ecostar's LED TVs are known for their high picture quality, energy efficiency, and sleek design. They come in a range of sizes, including 32-inch, 40-inch, and 50-inch models, and are equipped with a variety of features, such as HDMI and USB ports, built-in speakers, and support for full high definition (HD)  ultra-high definition (UHD) resolutions. Some models also come with smart TV capabilities, which allow you to access online content and streaming services directly from your TV.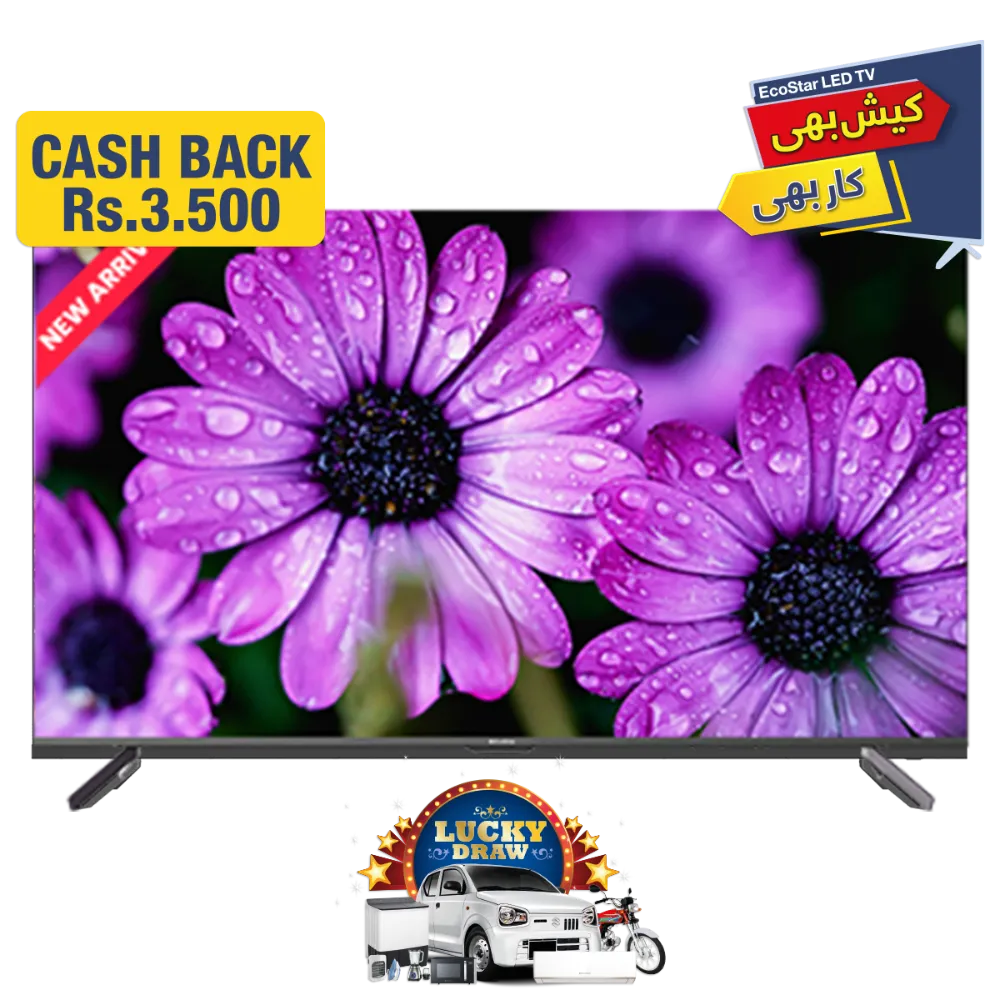 Ecostar came into existence in 1991. Its headquarter is located in Lahore, Pakistan, and produces a range of electronic products, including LED TVs, air conditioners, and refrigerators. Ecostar is committed to producing energy-efficient products that are designed to save energy and reduce carbon emissions. The company's products are sold in a number of countries around the world, including Pakistan, the Middle East, and Africa.