Refrigerators have become a necessity nowadays, and people generally buy fridges according to their purchasing power and needs. With modern technological innovations, every person tries to look for the best refrigerator in Pakistan, and Gree's refrigerators have the best cost-effective options that deliver efficient cooling mechanisms by consuming less energy.
When finding for best refrigerator, you have to sort out some of your requirements first. Do you need a double-doored fridge or a single-doored one? Opting for a cost-effective option or a luxurious one? Looking for adjustable shelves or single shelves? Inbuilt internal technology or not?
A leading brand, Gree provides the best fridges in Pakistan. From exceptional quality to versatility, it has many pocket-friendly options that would be a must-pick if you are looking for a sleek designed fridge with reliability. 
We all know that full-sized fridge prices in Pakistan are quite high, but Gree's fridge offers you the refrigerators having many compressors and evaporators that separates the air to be cooled. That's why Gree has a foremost reputation in the market when it comes to providing innovative fridge options.
Double Doored Frost Inverter Refrigerator
You know that double doored fridge looks aesthetically pleasing, and it is the best option for a big family. This inverter refrigerator has no frost technology, which enables it to control and adjust the inside temperature automatically. Besides this, it avoids the food being covered with frost by multiple air circulation systems and the drying effect.
It also has an Ion deodorization system which lessens the odors and improves the serialization. Built with improved technology, it provides a fast freezing function as well as fast cooling function in order to decrease the inner temperature.
One of the biggest benefits of having a double-doored fridge, would definitely be its storage capacity. 22 separate placements for storing food enables you to stock your food items hustle-free.
To prevent your kids from opening the refrigerator, this Gree's refrigerator also has a child lock, and if you open the fridge for more time, it will automatically alarm you to close the door in a timely manner.
A crisp function that you will observe at first glance would be the LED display and touch screen permitting you to control the temperature easily. You can also wash the door effortlessly, as it is removable and washable.
This refrigerator price is PKR 249,000, giving you a cost-effective pickup choice with many productive functions. As it will give you a huge space to stock up on your food products, which makes it an ideal option to opt for big families.
Floral Doored Gree's Fridge
If you are looking for an exquisite single doored fridge manufactured with glass finishing giving you a royal feel, then this one would be your go-to choice. It will not be a stylish addition to your kitchen or lounge, but the advantages it brings along will get you in a swoon.
The total capacity of this fridge is 384 liters, including 136 liters for the freezer, and 248 liters for the refrigerator, making it a perfect selection if you can't accommodate a double-doored refrigerator. Having a top-mount freezer to store meat, and other items, it has many racks in the refrigerator section to store eggs, jam, bread, spice, etc.
In addition to these, its special features involve honeycomb crispers assisting the vegetables and fruits to stay away from humidity, and an anti-bacterial gasket to prevent any germs. Wheels allow you to move this refrigerator from one place to another.
This room refrigerator price in Pakistan is 82,900 making itself a convenient option for the family searching for the best refrigerator in Pakistan.
Denali Series Gree's Refrigerator
Amid top sellers of refrigerators in Pakistan on the DWP home page, the Denali series has some enticing features that are meant to be seen. With its wide range of storing capacity, temperature-changing technique, innovative appearance, moisture-controlling function, and European compressors, this vibrant-colored refrigerator is all ready to make a stand out from the crowd.
If you are specifically on a search to purchase the best refrigerator accompanied with tropical design and A-class energy, then we suggest not to look other than this.
Making up your mind to have this refrigerator in the lounge or dining room? You can easily place it wherever you want, as it is the quietest refrigerator (38db).
Keeping the items fresh and healthy according to their need, it provides a certain level of humidity to them which further helps out them to live longer. Gree employs the best compressors that overall improve the performance of refrigerators. 
Now you can store more vegetables and fruits in the crisper box, as it has more depth and a large capacity to store food items. To ensure proper and fresh air, it has a dynamic airflow system.
Apart from this, manufacturing environment-friendly home appliances have always been a top priority for brands like Gree. It causes no destructiveness on the ozone layer and produces no greenhouse effect too.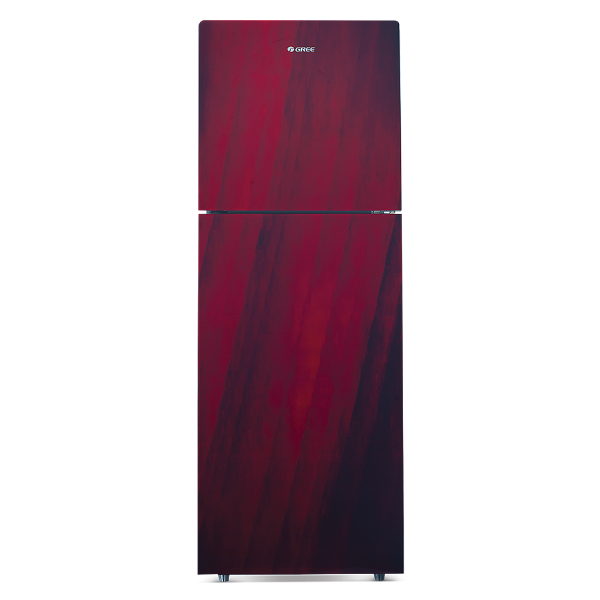 DWP Would Always Be an Accessible Option to Provide the Best Refrigerators
Gree's fridges speak their professional quality, reliability, and functionality on their own. Providing eco-friendly single and double doored fridges, Gree provides what its clients seek.
And from selecting a refrigerator to delivering it to your doorstep, DWP takes everything under keen observation. So hurry up, and choose the refrigerator according to your needs.